How to Protect Yourself When Buying a House
When you make an offer on a home, you should make the offer conditional based on the results of a home inspection. Hire a professional house inspector that can evaluate the home and find potential problems. If you do find issues with the home, you may want to request that the seller fixes those issues, or you may even want to pull out of the deal entirely.
If you choose to buy a new house, it's likely that will be under warranty. The duration of a warranty can vary, but it's not unusual to see warranties that provide coverage for as long as 10 years. The warranty should cover all of the home's main structural components, such as general workmanship and mechanical and electrical issues. However, the warranty won't cover any components that you install later on.
If you're not buying a new home, or if a warranty isn't being offered to you, you may want to look into home warranties.
What Are Home Warranties?
While many people assume that getting a warranty on your home is essentially the same thing as securing a home insurance policy, but that's not actually the case. Instead, you should look at a warranty as a guarantee on your home.
It's true that warranties and insurance policies will provide coverage in the case that your home is damaged, but there are some key differences. What sets these two things apart?
Home insurance is a type of liability coverage. If there is a calamity, such as a fire or storm damage, the homeowner will receive a payout to cover the cost of repairs. The amount of coverage provided will vary based on the policy that you choose.
Home warranties are more like a service contract. If any components in your home, like the boiler, HVAC system, or furnace, need to be repaired or replaced, the company behind the warranty will provide those services.
In exchange, you'll pay an annual service fee. If there is a major incident, like a fire or severe storm damage, the warranty won't cover the cost of repairs.
Another significant difference is that home insurance is usually a requirement. If you have a mortgage on your home, it's likely that you'll be required to have insurance. Warranties are optional, and in some cases, you may need to look into warranties on your own.
The total cost of a warranty can vary. It's common to pay anywhere from $350 to $500 each year. The size and cost of your home is likely to impact the pricing. A warranty for a modest single-family home will be far less expensive than a warranty for a mansion would be.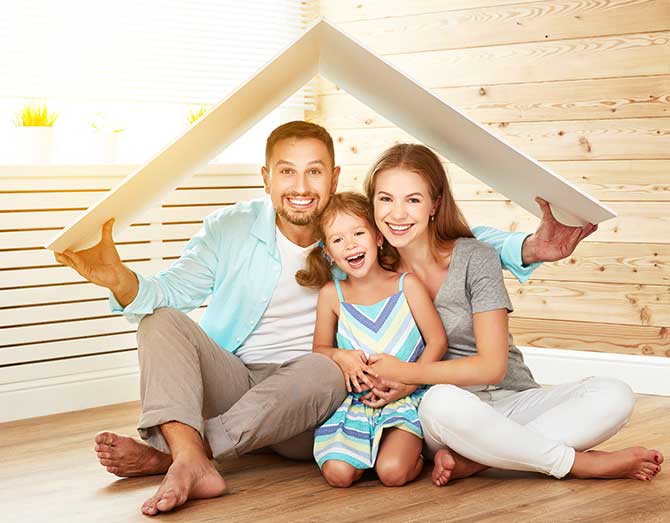 What Does A Home Warranty Cover?
When you have a warranty, you won't have to worry about replacing or repairing components of your home if there's an issue. That should already be covered. With that said, the components that are covered under the warranty can vary. If you live in an older property, it's likely that you'll want more substantial coverage. With a newer home, you may not need as much coverage. It's likely that many components in your home will be covered under a manufacturer's warranty.
Even though coverage can vary, you'll generally find four clusters of items covered under a home warranty. These clusters are:
Electrical Work: Circuit breakers, wiring, panels, junction boxes, plugs, central vacuum, conduit, switches, and ceiling fans are likely to be covered.
Plumbing: Coverage varies from plan to plan, but common covered components include pipes, toilets, sump pumps, whirlpool motors, and diverters.
HVAC Systems: It's likely that the main HVAC system in the property will be covered. This could include wall units, ductwork, and evaporative coils.
Tiers of Warranty Coverage
How extensive is the coverage on a home warranty? In many cases, providers will provide several different tiers of coverage. There's typically a basic plan that covers plumbing and some other components in the home. For a higher cost, you may be able to get additional coverage, such as coverage for appliances like your refrigerator. If you're willing to pay extra, you may also be able to purchase additional coverage, like coverage for a swimming pool.
Home Warranty Cost
The cost is perhaps a big factor when deciding if taking a home warranty is worth. As mentioned before, basic coverage starts from several hundred dollars. Other service providers charge for service calls with their approximated pricings while others provide for unlimited service calls.
Therefore, to determine if taking a home warranty cover is worth it, begin by evaluating how old your properties, home appliances, and home systems are. If they are still new, be certain that manufacturer's warranty still covers them. You should also evaluate the expected lifespan of the individual items to figure out if the warranty coverage is really essential.
Some companies necessitate that they undertake annual maintenance on the appliances and various covered home systems to keep the warranties valid. Some may inquire on how long you have owned and used them. Nevertheless, you shouldn't expect the company to pay for the annual maintenance cost of these appliances.
You should read the contract carefully, ascertaining that old systems are covered, and with fair terms.
Should You Buy A Home Warranty?
Having discussed on the cost, you are probably wondering if you should buy a home warranty. Worry not, here is the tip. For a newly constructed home, you probably don't need a warranty. As mentioned, new items are protected by manufacturers' warranty. Similarly, all states require that the seller repair the defects in systems, appliances or workmanship before selling the property.
Existing houses may have considerable wear and tear and tend to be equipped with old appliances. In such cases, a home warranty makes lots of sense. However, don't go for a home warranty if you intend to upgrade your appliances to better models. This is because the policy coverage isn't within this reach.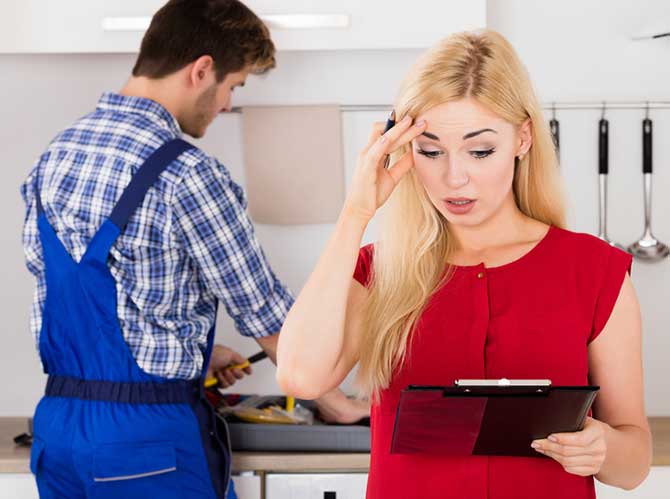 Why Home Warranties Work
They protect against expensive repairs
Repairing appliances can be very expensive. Having a warranty can help you to avoid these costs. The cost of repairs and replacements can be substantial. As an example, if you need to replace your central A/C unit, you can expect to pay over $5,000. An annual home warranty will cost you far less than that. It's especially valuable to have a warranty if your appliances are older. That way, if something does break, you won't have to worry about how you're going to pay for repairs. You'll have coverage under your warranty. With that said, you should also remember that a warranty isn't just a great option for homes with older appliances. If you have expensive components in your home, you can also benefit greatly from the coverage a warranty provide.
It saves you time
It can take time to find someone to provide home repairs. When you have a warranty, you won't have to deal with these kinds of headaches. Instead, you can just reach out to the company behind your warranty and let them know what you need. With just one quick phone call, you'll get the expert assistance you need.
It incentivizes home buyers
A home warranty can be very appealing to anyone in the market for a home. This is especially true for buyers on a limited budget. The cost of future repairs is often a concern for buyers. When buyers see that a home is covered under a warranty, they're far more likely to make an offer. When a home is under warranty, buyers know that they'll have protection in the future. It's a guarantee that they're making a smart investment.
Things to Pay Attention to with Home Warranties
Additional fees can add up
While you'll pay an annual fee for your warranty, there are other costs you'll have to cover as well. You should add up these fees so that you can see what you would actually be spending. Will you have to pay diagnostic or service fees? Is there a deductible? These kinds of costs can dramatically increase the total cost of a warranty. Ideally, you should choose a warranty with reasonable fees. Check to see what you'll be expected to pay for, and make sure you'll get all the coverage that you need. In some cases, it may make sense to pay a little more for a better plan so that you'll spend less in fees overall.
Warranty may not cover everything
Having a warranty doesn't mean that you'll always have coverage when you need repairs. In some cases, there may not be any coverage for repair work that your home requires. Many common problems, including roof and chimney issues, faulty windows, and basement flooding aren't covered by the majority of home warranty providers. Furthermore, in some cases, the damage that your home has sustained may not be covered under your warranty. Even if you have plumbing coverage, your warranty may not protect you if your underground plumbing is damaged by tree roots. If you don't maintain your appliances, or if your appliances were installed incorrectly, the company providing your warranty may not provide repairs.
Limited access to service providers
It's very convenient to be able to count on your warranty provider to send professionals out to your home when you need repair work. However, this can also have a downside. If you're not satisfied with the contractor that the company sends, you won't have any other options. That's why you'll want to make sure you get your warranty from a company that employs expert technicians that are great at what they do.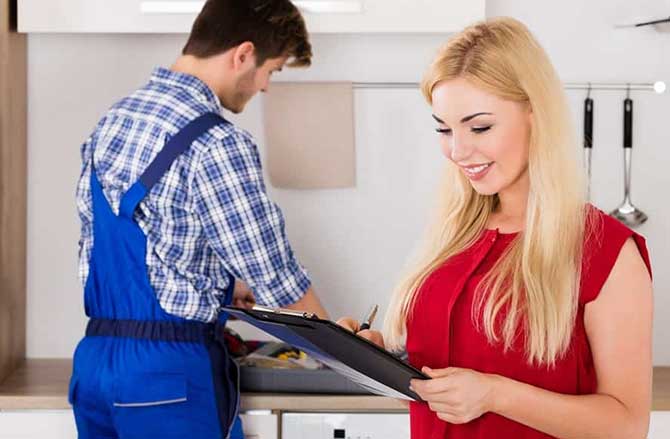 Other Things You Can Do After Buying a Home Warranty
The cost of a warranty can vary, but in most cases, pricing is very reasonable. Beyond that, a warranty can provide essential protection when you need it the most. While a warranty can give you peace of mind and help you to save, there are also other steps you can take to make sure you're ready for future repairs.
Consider the following alternatives of saving money for anticipated home repair costs:
Creating a Home Savings Account: Create a savings account that you can put towards future home expenses. That way, if you have to cover unexpected repairs, you'll have emergency funds that you can use. You may want to look for an account with a high-interest rate. Create a home budget that lets you put money into this fund every month.
Always Read the Fine Print: Whether you're purchasing a home that's under warranty or looking into buying a warranty for your current home, you should read the contract carefully. Don't make any assumptions about what is and isn't covered. Instead, look at all the fine print and see what it actually says. You should also look for any additional costs you'll have to pay for, such as deductibles or service charges. It's also wise to look at reviews online. See if the company's clients have had a positive or a negative experience with them. If a company has bad reviews, you'll want to stay away from them and look at more reliable options.
Seek Out Savings Opportunities: If you do need to buy new appliances or make other purchases for your home, see if there's a way for you to save. Is there are rebate? Could you buy the appliance when it's on sale? If you play your cards right, you could get everything you need at a much lower price.
Conclusion
When your home is under warranty, you'll know that you have essential coverage. You can rest easy knowing that you can get repairs or replacements when you need them. Your appliances and other components in your home are likely to wear down over time. When you have the right warranty, you'll have support if something does go wrong.
Investing in a warranty isn't the right choice for all homeowners. If you live in a newer home, or if your appliances are still covered under the manufacturer's warranty, this may not be something that you need right now. If you do feel like you'd benefit from a home warranty, however, you'll want to take the time to find your best option. Get the coverage you need from a company that you can depend on.