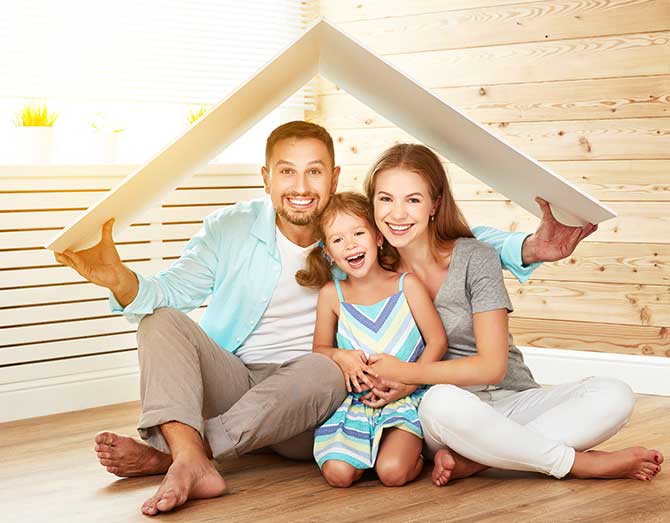 As a homeowner, the best way to ensure that your budget is protected is to have a home warranty. However, what is a home warranty exactly, and what is covered?
Probably one of the most common concerns that homeowners have is expensive repairs. What if you could alleviate those fears, keeping in mind that if something were to break that it could be repaired for just a low service fee?
You might be thinking that sounds to be good to be true, but it really is. A home warranty is a service contract that covers replacing various system components and major home appliances. The company intervenes whenever the system breaks down, fails, or aging causes other problems.
What Is Covered By A Home Warranty?
Typically, home warranties cover all major components of a large house property. That can range from electrical systems, plumbing, appliances, service systems, and other components. Some specific items that these plans cover include the following:
Systems
Heating
Ductwork
Central air conditioning
Electrical systems
Garage door openers
Attic, ceilings and exhaust fans
Central vacuum system
Plumbing
Plumbing systems
Plumbing stoppages
Toilet tanks and bowls
Water heater
Circulating pump
Sump pump
Pressure regulators
Appliances
Built-in microwave
Clothes washers and dryer
Dishwasher
Kitchen refrigerator
Garbage disposal
Trash Compactor
Instant how water dispenser
Additional options cover
Additional refrigeration
Pool and spa equipment
Well pump
What Is Not Covered?
Home warranties, like other types of service contracts and warranties, have limitations of their own when it comes to the coverage they provide. Home warranties typically do not cover all changes and modifications to your house. Although most appliances and systems are covered, on certain items there are limits and exclusions.
A good example of that situation is when you need to replace your HVAC system. During this process, it might be necessary to make new structural or electrical changes to completely accommodate the new unit. Similarly, when installing a new water heater, you might need to make changes to your outflow and inflow pipes.
In these situations, the changes that you make will not be covered by your home warranty. A cover limit might also be placed on certain appliances by the warranty company. For example, there could be a limit on radiant heaters, which means the company only pays up to this limit. For expensive items, this is even more applicable.
There are also other various items that home warranty plans do not include. These include the following:
Outdoor equipment such as sprinklers
Faucet repairs
Permit fees
Haul-aways
Items are broken before closing
Not all refrigerators, washers, garage door openers and dryers
Other exclusions noted in the company's policy
How Does Home Warranty Work?
Specific kinds of coverage are provided by certain home warranty plans. However, most have common verbiage and operate similarly. The following is an outline of how the whole system works.
When a covered home system or appliance stops working or breaks, the homeowner will call their home warranty company to report the problem.
A service provider will be called by the company that they have a business arrangement with.
The service provide will contact the homeowner to set up an appointment.
Then the provider will go out to the homeowner's house and fix the problem. If an appliance or system is broken beyond repair, depending on the coverage of the contract, the warranty company will pay for the replacement fee and/or repair.
For the visit, the homeowner will only have to pay a small service fee.
Home Warranties Only Covers Failed Items
Contrary to what many people think, only failed items are covered by warranties and not problems that are the result of improper maintenance. In order for a claim to be taken up by a home warranty, normal wear and tear must cause the appliance or system to fail.
Depending on how old an appliance is, different parts might stop working. Electrical items and motor fans are some of the parts that commonly fail due to normal wear and tear.
However, as long as reasonable efforts were made to maintain the parts and the system's effective working ability, the company will cover and reimburse any necessary replacements or repairs. If the damage was the result of the homeowner being negligent, then the replacement or repairs will not be covered by the home warranty company.
What Can Cause Denial of Payment?
There are several factors that may cause the denial of payment. This is perhaps an upsetting situation for many, bearing in mind that you have been paying for the cover. Apart from improper maintenance, other causes of denial of payment include:
Cases of mechanical failures that existed before the agreement was effective.
System or appliance failure not caused by normal wear and tear. For instance, if a raccoon takes up residence in your air conditioning unit.
If inspectors find hazardous or toxic chemicals, mold or asbestos in the appliance.
Faulty workmanship on the appliances.
A clearly mistreated appliance.
Calling repair services before consulting the home warranty company for approval of repair or replacement. You should always consult the company first.
Changing the use of the property from residential to commercial.
Code violations.
Improper installation.
Tips on How to Get the Most Out Of Your Home Warranty Coverage
As previously mentioned, there is a chance that your home warranty company might not cover your repairs or replacements at all. So consider the following to make sure you get the most from your coverage:
Shop around for your policy
Not every home warranty is the same. There are different categories and clusters of home warranties. Therefore, take your time exploring different companies before you sign a contract with one There are several factors to consider, including the coverage levels that are offered and the reputation of the company. If a home purchase comes with a warranty ask the real estate agent about it.
Your warranty company should always be contacted first.
What if it is the dead of winter and you don't have any heat? Shouldn't you first call a furnace repair company first and then get the compensation sorted out later? Absolutely not. If you hire an expert first the repairs will not be covered by a home warranty.
Most companies provide 24/7 support. That means they are available at any time, on any day. However, it can be difficult if the company doesn't send a technician out for a week.
Read the contract's fine print
To enjoy the full coverage, you need to make sure you understand all of the contract's details. That will be useful when you need to file a claim. Whenever you are making a claim be sure to explain to your home warranty company exactly why your problem should be covered.
For example, appliances might be covered by your warranty but not plumbing, If your dishwasher is blocked or fails and your kitchen floor is damaged by water, do not call them to explain how your kitchen floor has been damaged by flooding. Instead, your warranty-covered dishwasher should be reported as having malfunctioned or failed which caused the floor to be damaged.
Always be persistent
However with the situation discussed above, if the agent on the phone claims that your damaged floor is not covered, cite passages from your contract that support your claim. Ask to speak to a manager if you feel that the agent is not helping you. If they deny your request, write an email as a follow-up.
However, if a service provider is contacted by the company to conduct a routine inspection before making any repairs, be present and available for their visit. Make sure to guide the service provider while they are investigating your claim.
Find out if you can choose the service provider
When the company contacts the service provider, the replacement or repair is often not covered by a warranty. Most companies will have specific service providers for different services. However, many clients might not be satisfied with the services they receive but there is no option to choose the service provider they prefer.
Ask if it is possible to receive a cash payment
In an attempt to attract more clients, many home warranty companies have changed their compensation approach. Home warranty companies did not initially offer cash payments for replacements or repair. They hired the service provider instead and paid them directly.
Currently, however, some companies are offering cash instead of an appliance replacement. The cash payment is calculated based on the details in your warranty contract. It can be disadvantageous, especially if the amount of cash that you are paid will not cover your full repair or replacement cost.
If you know a repair is not covered, avoid scheduling service.
After you call your home warranty company, a service provider will be sent to your home. As previously discussed, a service fee is often charged by service provides, whether or not they fix anything. So there is no point in calling if you know your appliance is not covered by your home warranty.
Frequently Asked Questions About Home Warranties
In addition to what is covered by a home warranty, there are a number of other frequently asked questions. The following are some of the questions and answers to them.
How is a home warranty different from my homeowner's insurance?
A home warranty, in contrast to your homeowner's insurance coverage, is a service contract covering various home system components and appliances, when the breakdown is due to regular wear and tear. It perfectly complements your homeowner's insurance but does not replace it.
How does it differ from a manufacturer's warranty?
On new houses, manufacturer warranties cover failed parts not installations and repairs after the warranty expires. A home warranty, in contrast to a manufacturer warranty, provides you with peace of mind since it covers both labor and parts. Also, individual manufacturer warranties can be very expensive. With a home warranty, you just have one plan, a low-cost premium, and one phone number to call for everything.
How long does the coverage last?
One-year coverage is provided by most warranty companies. They are 12-month contracts that can be renewed.
How much do home warranties cost?
The cost of home warranties can vary, depending on the nature of your items, location, and service provider. They can range from a few dollars up to several hundred dollars, particularly when a home system and major appliances are included.
Before enrolling, does my house need to be inspected?
No, a home inspection is not required to sign up for home warranty coverage. However, at the time you apply for cover you should ensure that your coverage items have been installed properly, are maintained well, and are in all good working condition. Not that the warranty does not cover pre-existing conditions.
What occurs if I sell my home when the warranty is in effect still
If your house is still under cover when you sell it the remaining coverage is transferred to the new owner at no extra charge. So the new owner will enjoy the coverage for the time that remains on the contract. Also, the new owner will have the option to new renew the contract once the original one comes to an end.
When selling my house, how does it help to have a home warranty?
If you need or want to sell your house, having a home warranty can be a great way to attract buyers. It gives an indication to buyers of good faith that various home components and appliances will be covered during the first year that they own the house.
Final Thoughts
It can come in handy to put the tips discussed above to good use in order to avoid expensive repair costs. Home warranties greatly benefit both sellers and homebuyers. It provides buyers with the assurance that they will be moving into a home without having to worry about spending more money on unexpected repairs.
The warranty provides sellers with coverage for various home equipment and appliances while the house is listed. For new homes, most people do not find taking out a warranty to be worthwhile. That is because a majority of appliances will be covered by a manufacturer's warranty.
However, for older houses, it is a good idea to have one. The older your house is, the higher the chances are that you will encounter frequent repairs. Since they are unexpected, they can disrupt your finances or be expensive. In these situations, it is wise to have a home warranty.